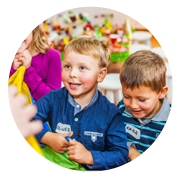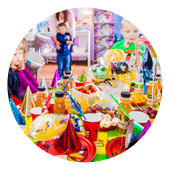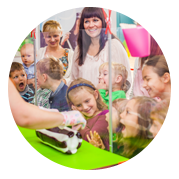 Birthdays at the littlest candy workshop. Kids love sweets and birthdays
cannot do without them. We offer you some sweet fun along with a show
of how sweets are made at our little manufacture. Each kid will see
the presentation and make their own big birthday lollipop by hand!
A birthday party at Cukier Lukier workshop is an unforgettable experience
and an original idea for some fun-time – not one like many we all have ever had!